Aug 10, 2016 Meeting Outcomes (in blue)

Changing to Skype. All conference meetings are at 9:30 am EDT (New York time).

1. Ditching L2 questions all together and adopt Open Interview?

      "Open Interview" is a concept proposed by Christina 
      during the AICI Conference in Hong Kong.

Agreed tentatively to change L2 50 short questions to 10 case study questions, focused on core L2 competency of image and etiquette. Other topics to be introduced gradually in subsequent versions.

2. Merging 'Citizen of the World' and 'Cellphone Mini-Tests'? Not so fast! Need to look at the exact contents.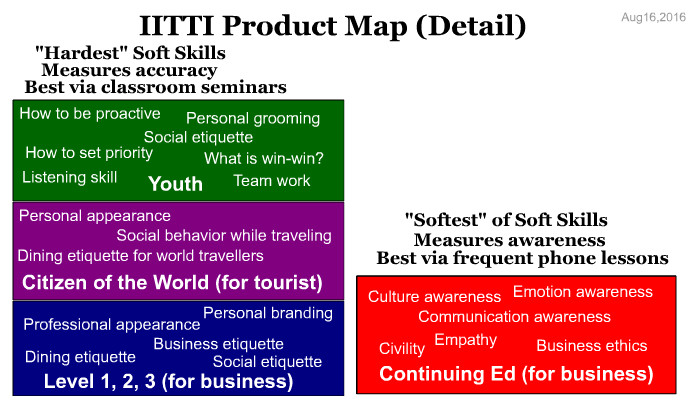 Agreed to keep them distinct.