Feb 24, 2013 Pilot test in Singapore a week from Wednesday





Feb 24, 2013 from Patrick


It is with great anticipation that I would like to share with everyone that Christina and Serena will be conducting the next larger-scale pilot exam with Nanyang Business School a week from this coming Wednesday (Mar 6th). There will be 50 candidates that would be sitting in this exam.


---



Feb 24, 2013 from Serena


Hi everyone,

Thanks for the well-wishes. Timing can't be better, since Lynne touches down in Singapore on 5th March and will have the opportunity to be a part of the action! We did not set out to schedule it this way; the opportunity had arisen out of the available computer lab slot in the university!

Lynne, can we have the honor of inviting you to grace this occasion together with Christina to officially launch and proctor the IITTI exams on 6th March? I will work with Nanyang Business School to see if we can arrange any mini press conference of sorts, to get more mileage out of this. We have already been in touch with the Corporate Communications departments of the school and the university at large, and they do believe there are press opportunities for this. Let's see if they can help to pull the publicity together. Patrick, I will loop you when I hear from NTU again.

Best Regards,

Serena


---
Mar 6, 2013 from Christina
Hi Patrick
At 12.35pm, 42 students started the IITTI exams at Nanyang Business School. 
Lynne and I gave a brief opening welcome and Claire did an excellent brief to walk them through the log in procedures with slides to ensure everyone was clear and on the same page. It went very smoothly indeed.
Here is a snap shot to share this special milestone with you and our IITTI team.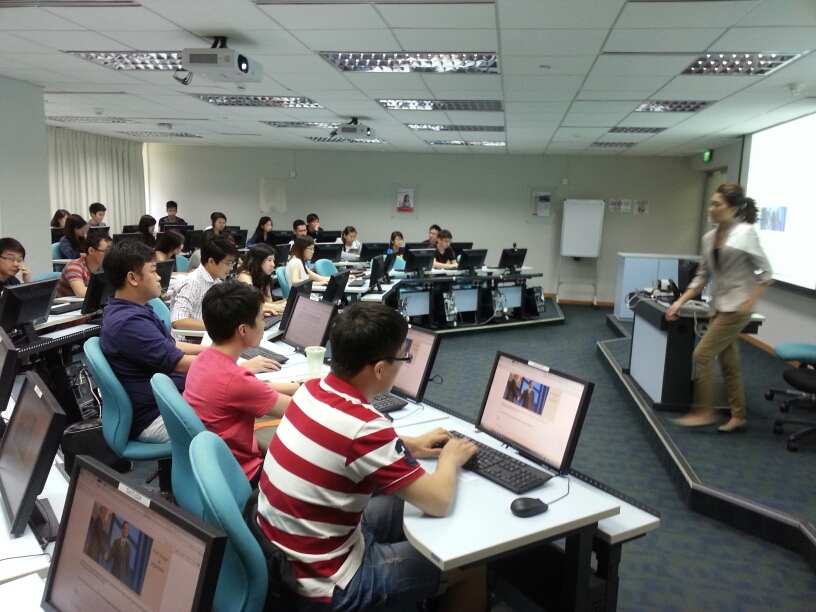 Best regards
Christina
---



Mar 5, 2013 from Patrick


Hi everyone!

I am very happy to report that the pilot exam went off extremely well in Singapore with the Nanyang Technical University, School of Business (NBS). A big congratulation and thank you to Christina, Lynne, and Christina's team of Serena and Claire Yip for coordinating and making it a big success.


---



Mar 5, 2013 from Kimberly


This is wonderful news. Congratulations and thank you to all.


---



Mar 6, 2013 from Riet


Wow, I am impressed. Great to see what it looks like too. Thanks Singapore team for setting this up. How did they do on the test?


---



Mar 6, 2013 from Deborah


Congratulations! The picture is priceless! Great job.


---



Mar 6, 2013 from Lilian


Congratulations to all for this excellent news, I will keep the pictures to show them to my clients.