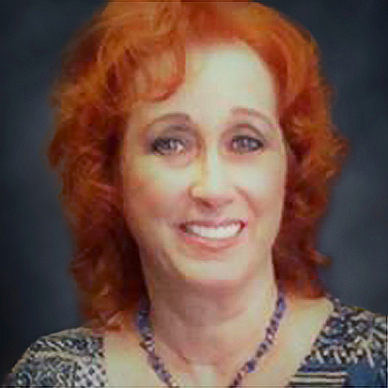 Joyce Knudsen, Ph.D. AICI CIM

Since l985, Joyce M. Knudsen, Ph.D., AICI CIM, President of The ImageMaker® Inc. has been an international trainer, author, and mentor. She is internationally known for originating and developing the First International Home Study Mentoring Certification Program for image consultants worldwide. She is also known for her individualized classes that go beyond teaching people about their image.

Joyce was the first consultant to be awarded Certified Image Master (AICI-CIM) in July, 2000 from The Association of Image Consultants International (AICI), the premier association for image consultants worldwide. She is an accredited member of DETC (Distance Education Training Commission), and is qualified to serve as a member of Accrediting Commissions Examining Committees appointed to examine and evaluate Distance Study Institutions. She has been nominated for the Ernst and Young Entrepreneur of the Year and the Working Woman Entrepreneurial Excellence Award. She is a member of The National Association of Female Executives, The Association of University Women. She holds the coveted distinction of earning the IMMIE (Image Makers Merit of Industry Excellence) award 2001, the most prestigious award in the image industry, for excellence in the image profession and The Award of Excellence for Education in 2004.

Joyce holds a Bachelors of Arts in Communications, a Master of Science in Business Administration with a minor in Communications, and a Ph.D. in Human Services/Psychology, with an emphasis on the self-image. She holds certifications in New Directions, Inc., Certified Attribute Index Analyst (CAIA). Inscape Publishing (DiSC), Innermetrix, Myers-Briggs and DETC (Distance Education Training Commission). Some of her clients have included Century 21, J.C. Penney, Parisian Stores, Inc., Jacobson Stores, Inc., Tanner Companies, Inc., Madeline Fashion Group, Fugazzi Business College (Professor Position), Oakland University, Central Michigan University, Crye-Leike Realty, Am South Bank, General Motors, Williamson Christian College, Baptist Hospital and The Tennessee Titans, where she developed a Player, Coach and Management Assessment to give to the team.

Joyce has been featured in USA Today, Insight Magazine, Glamour Magazine, The New York Times Magazine, The South China Morning Post, Florida Today, Indianapolis Star, Psychology Today, and Woman's World. For more information, see her website at www.drjoyceknudsen.com.

Dr. Joyce was a television personality in the Detroit Area with Booth Communications for three years before moving to Nashville. She developed Inspirational Network and recently has changed to the Gab Radio Network, which is in the Chicago Area to go live on radio and also provide podcasts to millions of people. You can hear her broadcasts on https://www.facebook.com/GABRadioNetwork.