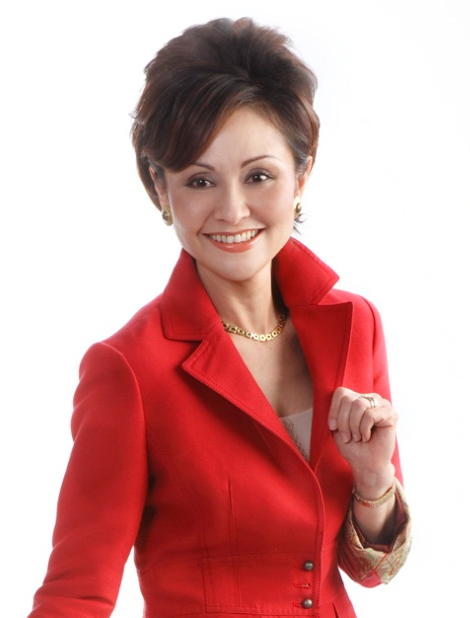 Christina Ong, AICI CIM

As Asia's visionary image industry trailblazer, Christina left a successful corporate career of over a decade in public relations, marketing and business development, and started her image consulting journey as a "hobby shop" in 1995 with in-depth colour, style and wardrobe consultations for private individuals. She built her business by perfecting the core competencies of image consulting, and ensuring that every client was serviced with respect, excellence, integrity and dedication, to the results they sought her for.

Within two years, opportunities to service corporate organisations steadily built her reputation as a much sought-after corporate image trainer, from banking, finance, property, hospitality and retail clients, to government and academic institutions. She is currently the Principal Consultant of Imageworks, a leading group-based image consulting and training firm based in Singapore, where she continues to coach top management, executives and captains of industry. Her clients say that she is an "exceptional trainer, inspiring and committed to impact results that matter".

Christina's life-long learner philosophy sparked her vision to promote high standards of image consulting as a respected profession, and dedicate her life to pursue her passion for beauty and transformed living. A member of the Association of Image Consultants International (AICI) since 1995, Christina was the first of only two Asians to earn her Certified Image Professional (AICI CIP) in 2001. She went on to become the Founding President of AICI Singapore Chapter, was awarded the prestigious Jane Segerstrom Award in 2007, and joined the ranks of the industry's highest level of recognition as one of only ten AICI Certified Image Masters (CIMs) in the world, and the first in Asia.

Christina is also a sought-after speaker and subject matter expert with regular feature articles and quotes in publications such as Human Resource magazine, Harper's Bazaar, Women's Weekly, The Straits Times and Business Times, and with appearances on Singapore's national TV and radio.

In 2004, she established the Academy of Image Mastery (AIM), Asia's first image consulting training ("train the trainer") institute to expand the definition of image education. AIM's Asian focus, forged together by global thought-leaders and a diverse alumni, is setting gold standards in more than 9 countries globally. AIM is honoured to have trained a significant number of Asia's most successful image consultants by inspiring, equipping and empowering their pursuit of image excellence.