Volume Payment
Trainers buying exam passes for their students
(IITTI 考試通行證沒有有效期。 所有通行證在使用前都是有效的。 )
您可以在按"Payment"時選擇數量
After your payment, contact IITTI at
info@IITTI.org
and we will email the exam passes to you.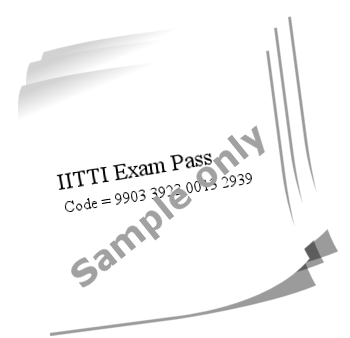 Note: if you are an AICI member and want to take advantage of the discounts available, go to
AICI Discount Opportunity
. For more info, try
More FAQs
.
Note: There is a US$50 service charge for retrieving old exam passes because of your lack of discipline in keeping track of your exam passes. It costs extra manpower to IITTI and we need to provide this service on a cost-recovery basis. Sorry.